Hey guys.
i'm a first year programmer. i have quite a bit of knowledge in the C# sector. nothing at all in Java.
My lecturer gave our class a few exercises the other day in Java( just for fun).
None of us have been able to do it. Could you guys perhaps help me out here? like i said, i have no clue about the first thing in Java coding.
He gave us Net Beans to do the 2 exercises on. He said it should take us no longer than an hour to do ( seen as though we have no knowledge lol)
i'll post the Tasks below.
[IMG]
[/IMG]
[IMG]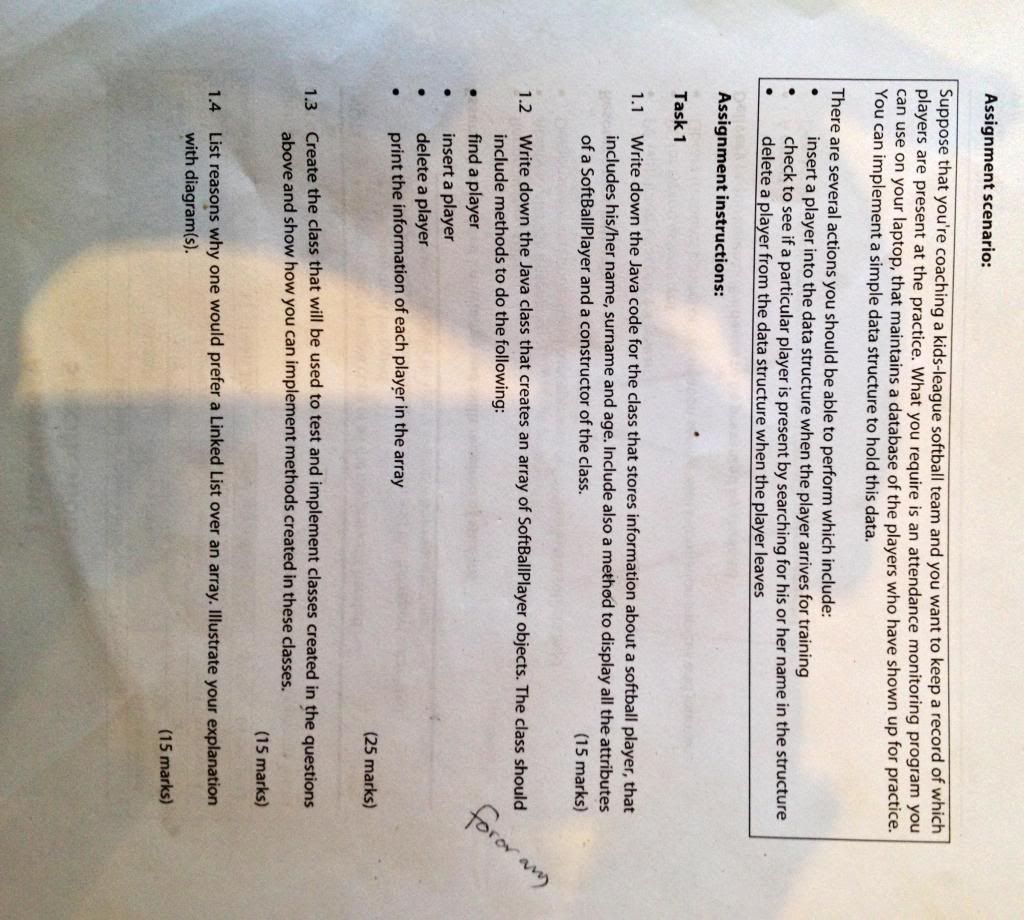 [/IMG]
again, ANY HELP will be apreciated:-)